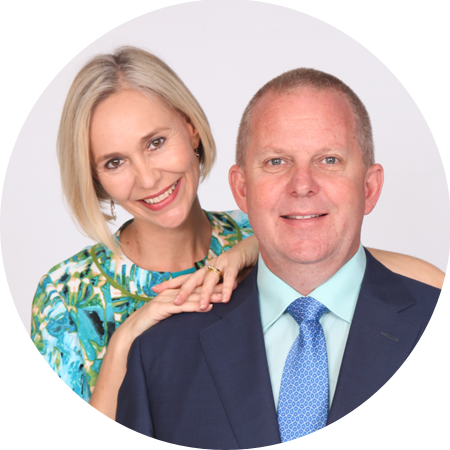 Let The Son Fill You With Joy!
by Dr Andre and Jenny Roebert
Sunday, 04 November 2018 | Reading taken from Malachi 4:2 (AMP)
This particular verse concerns those who worshipfully fear the Lord. Those whose names are written in the book of life; who love the Word of their God, and keep it; who believe its promises, and delightfully expect the blessings it promises, and who walk humbly with their God. (Benson Commentary). The text says that these can expect the Sun of Righteousness to arise with healing in His wings. Don't you just love the way the Lord Jesus is compared to the sun? It's describing Him as being the fountain of light and vital heat to His church. In Luke 1:78, Jesus is referred to as the day-spring from on high that will dawn on us. One translation says He is like the sun that shoots or irradiates beams of light into our hearts. This imagery shows how Jesus, like the sun, brings light and removes our ignorance, deals with every hidden sin, and heals all our diseases. The Hebrew word for healing in this verse means literal and figurative healing. The verse goes on to say that because of His light, which isn't just His life, but the truth of His Word, we will go forth, or as one translation says, grow up in strength, vigour, and spiritual stature in Him. We will be like calves released from the stall, where we have been safely guarded, and well ordered and provided for. So no matter what the state of the world around us, we will be in a good condition through our faith in our Redeemer and His Word. Whats more, the peace we have with God, and in our own minds will keep us strong. The love of God shed abroad in our hearts, and our fellowship with the Holy Spirit, along with the well-grounded hope we have from His Word, will fill our lives with supernatural joy and strength, until He comes to fetch us! What a glorious promise to hold onto! Today, bask in the Presence of the Son, let Him reveal His truth, warm your heart with His love and fill your mind with His peace - so you can grow strong and complete in His joy, regardless of what circumstances surround you.