If you are unable to read this email clearly, then please click here to view it in your browser.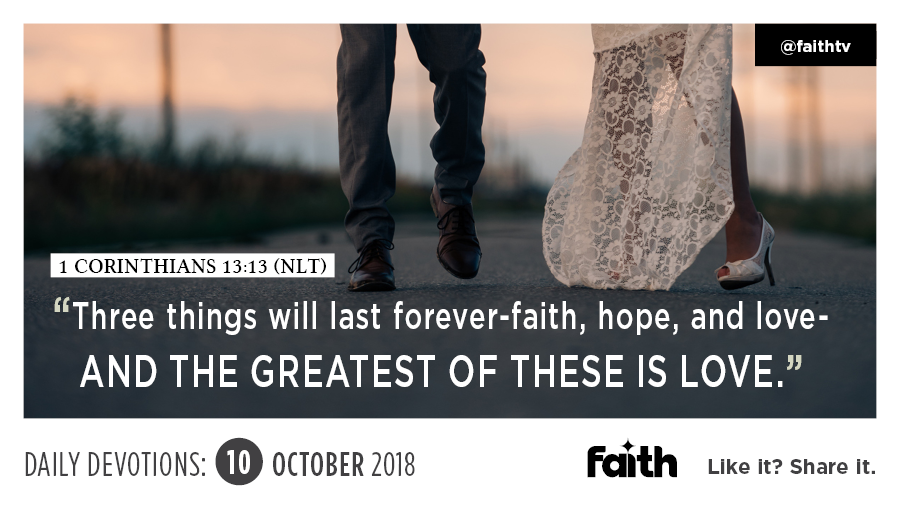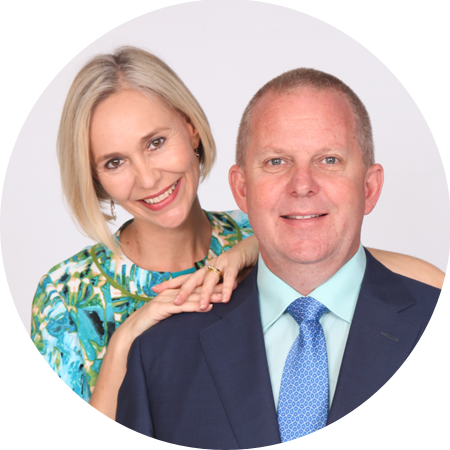 The Greatest Force
by Dr Andre and Jenny Roebert
Wednesday, 10 October 2018 | Reading taken from 1 Corinthians 13:13 (NLT)
Faith in God and His Word will bring every unseen promise into our reality (Hebrews 11:1). Hope supports and undergirds our faith. It gives us an earnest expectation to receive because it's based on a clear mental picture of what the Word of God says. Both faith and hope are powerful and essential tools that must be developed in our lives, in order to live the victorious life Christ has obtained for us. The clincher that makes these two powerful tools effective however, is what motivates them. If they are developed and used for self gain or selfish motives, they are reduced to a natural form of positive thinking, and are not supernaturally empowered to produce as God intends them to produce in our lives. But if they are motivated out of a love for God to further His kingdom priorities their effectiveness is limitless. God's love is what supernaturally empowers both faith and hope. 1 Corinthians 13:7 says, "(Love's) hopes are fadeless under all circumstances, and it endures everything [without weakening]." God's Love never fails because it is unselfish. Love is what has and always will motivate God, and it's impossible to separate Him from it because He is love. Everything He does, and everything He is, consists of and is wrapped up in love. It is a very real and powerful force that breaths life and energy and purpose into every principle He sets forth. In Ephesians 3:19 Paul explains how truly knowing and experiencing God's love will result in us being filled and flooded with His fullness! Without it being what motivates faith and hope, they loose their supernatural empowerment. To know real, lasting success, all we do must be moved and motivated by God's love in and for us. Jesus overcame all by making love His highest goal. Apply the force of God's love in your life today.