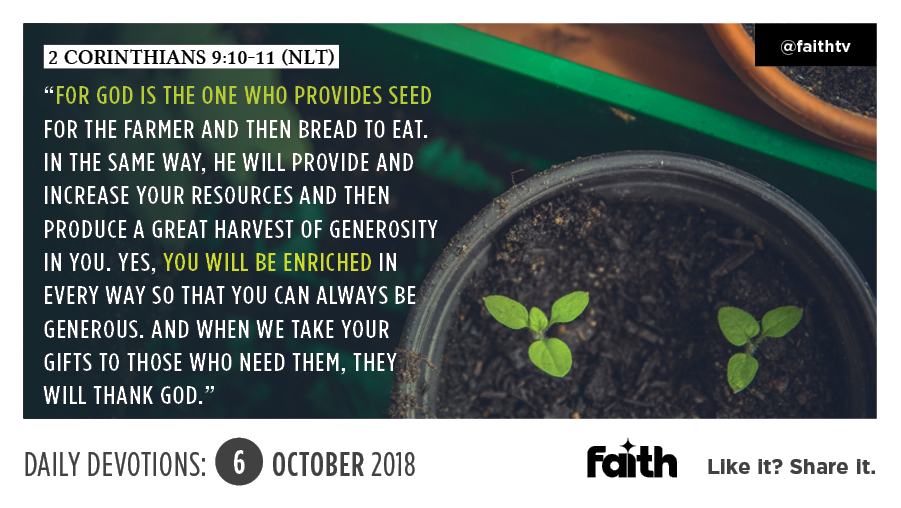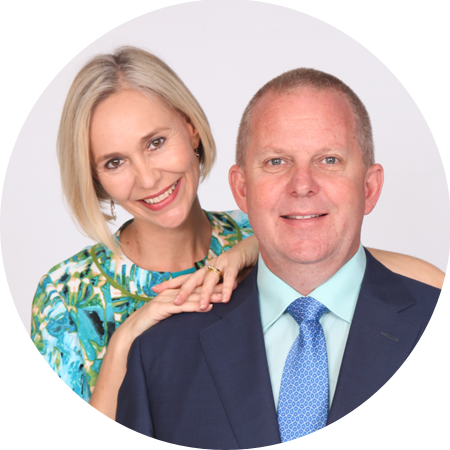 Abundant Life is God's Will for You!
by Dr Andre and Jenny Roebert
Saturday, 06 October 2018 | Reading taken from 2 Corinthians 9:10-11 (NLT)
God never ceases to provide ways to bless mankind, and He mostly chooses people to be the vessels and conduits of that blessing. That's because being a blessing by giving to others brings such joy! When we understand that everything we posses comes from God, it's easy to take from it and pass it on to bless others. That's God's recipe for being a continuous channel of generosity and kindness, and blessing to others. He promises that by being a blessing we will be enriched in every way, which enables us to continue this cycle of generosity! And the greatest gift of all is seeing the recipients of our kindness and generosity thanking and praising God! We make His Name great by choosing to be His vehicles of blessing, and as compensation, He causes us to increase in every way! That's quite an amazing deal, especially since He was the One to begin the stream of generosity! A great way to look at it, is imagining a pipe that carries pure, fresh water. Even though that pipe is just the carrier or conduit of that water, there is no way it can escape being wet by it. That's just part of the process of carrying the water. Just the same, being a carrier of blessing will always cause you to be blessed, there's no getting away from it! So what are you waiting for - make giving to others your lifestyle, because it will perpetuate a steady flow of blessing from God, through you, to others, causing you to be gloriously enriched in the process!