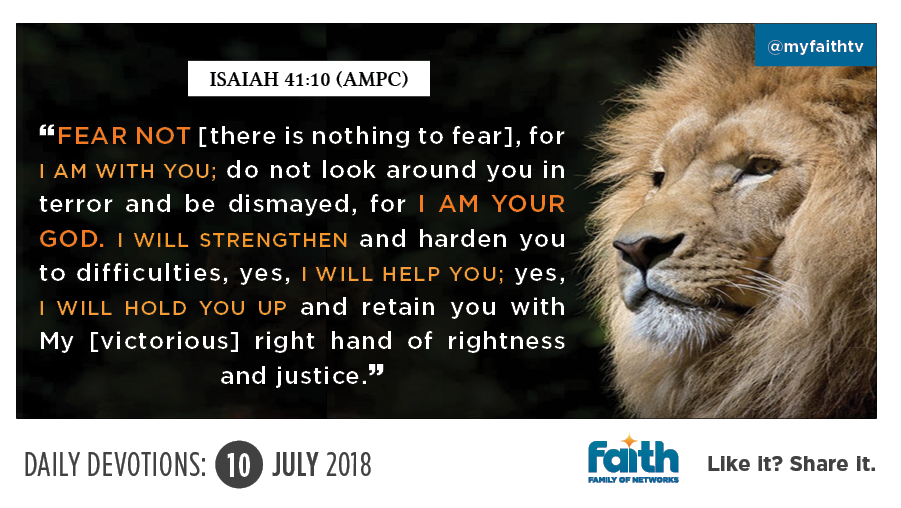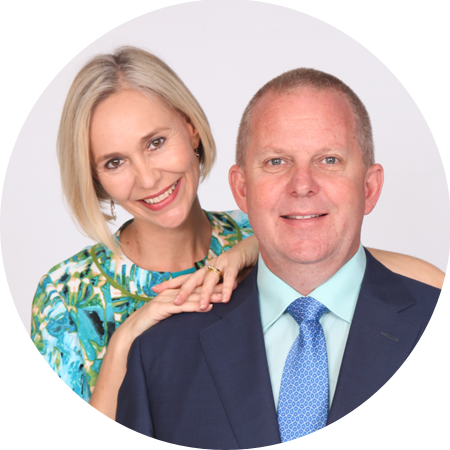 Fear Not, God is For You!
by Dr Andre and Jenny Roebert
Tuesday, 10 July 2018 | Reading taken from Isaiah 41:10
Did you know that God Who is for you, is far greater than the plan of the enemy that is against you? While you fill your mind with the Word of God, and are convinced that it is the ultimate truth, and final authority of your life, faith will rise up inside of you. That's because faith comes by the Word of God we truly believe, and is a powerful force that ALWAYS causes God's Word to work in our lives and bring results. In Isaiah 55:11 it says that God's word goes forth out of His mouth and never returns without always accomplishing what pleases Him, and produces exactly what He purposed it to do! Did you know that it pleases God to see you blessed and free and full of His abundant life? He delights to see you full of His peace and joy! So, it's time to get your eyes and thoughts in line with His! Begin to see yourself as He sees you! Actually picture yourself out of the old you, who was troubled, worried, fearful and defeated by your circumstances; and into the new you. The person God sees you to be! You are strong and courageous, and full of peace and joy! The Lord is with you and goes before you, holding and keeping you up with His right hand! His hand keeps you in a place of victory, righteousness and justice, regardless of what the enemy tries to throw against you. When we choose to see, believe, and say what God's Word says, in spite of how we feel or what we see, it will go out of our mouths and produce exactly what it says! Colossians 3:2 says to, "...set your minds and keep them set on what is above (the higher things), not on the things that are on the earth." This is how we live far above our circumstances, knowing full well that God is with us and for us!