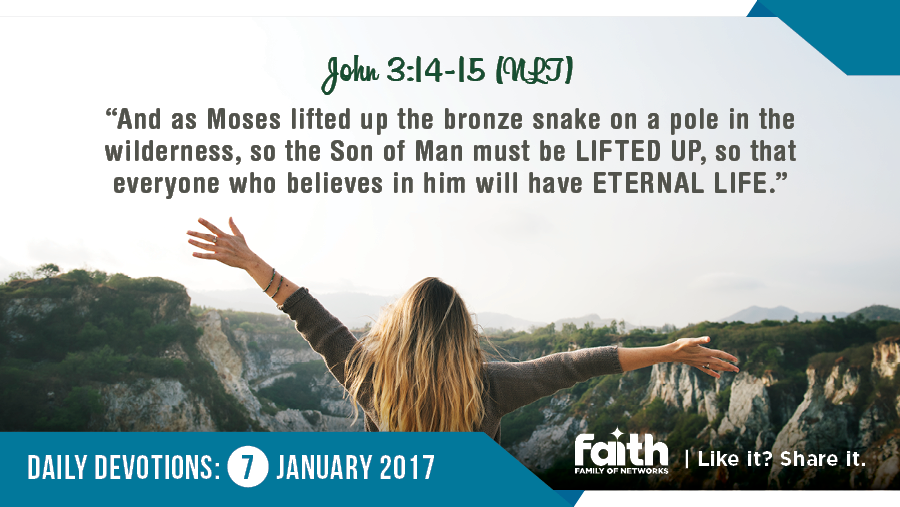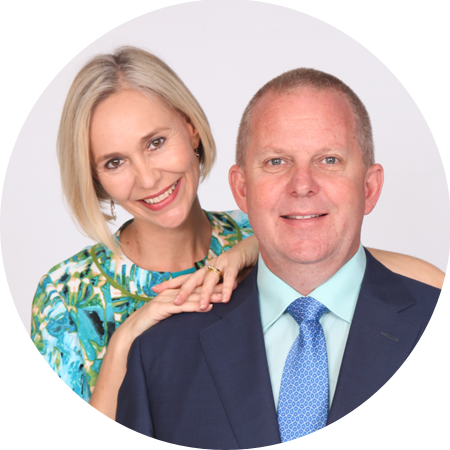 Lift Jesus Higher!
by Dr Andre and Jenny Roebert
Sunday, 07 January 2018 | Reading taken from John 3:14-15 (NLT)
The bronze snake, in the Israelites camp, was a symbol for them to expectantly look at, in order to be healed. They were so stricken by the horror and pain of being bitten by the venomous snakes, they needed a hope to lift their eyes to and believe. Of course, it was their ungrateful hearts and murmurings against God that got them in the mess to begin with. Nonetheless, God once again, provided them with a way out. In our own lives, we are faced with so many challenges and difficult trials that seem to overwhelm us, and cause our hope to fade. In spite of the promises God has given us, and His Holy Spirit to comfort, empower and strengthen us along the way; we still become impatient and give in to doubt and fear. But when we choose to lift the Name of Jesus high, in the midst of our struggles, His presence becomes a beacon of life and light to us. We remember how God made a way for us to be victorious because of what Jesus did on the cross for us. He is our hope and fulfilment of every promise. As we spend time in His presence, exalting and praising Him, for Who He is and what He has done for us, His glory and power will go to work in and for us, giving us the victory, He has already secured. When we lift Him up, and keep our eyes expectantly fixed on Him, we will know what it is to live in the fulfilment of His promises.