If you are unable to read this email clearly, then please click here to view it in your browser.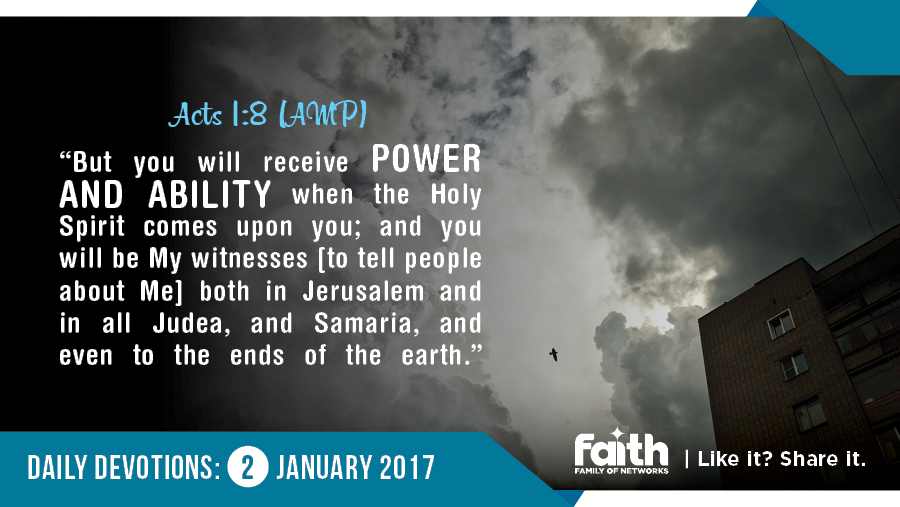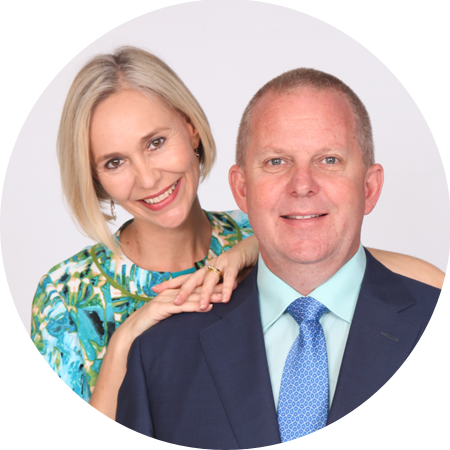 Empowered to Witness
by Dr Andre and Jenny Roebert
Wednesday, 05 July 2017 | Reading taken from Acts 1:8
The disciples received power to be effective witnesses of Jesus to people all around the world. The Holy Spirit baptised them with His power, filling them with a supernatural boldness to represent and demonstrate the goodness of God, just like Jesus, when He walked on the earth. When we receive the baptism of the Holy Spirit, He does a mighty work in us, to empower us to walk in His authority and enforce the enemy's defeat over people's lives. As we yield to His power, it transforms us from the inside out to become like Christ, so we can effectively touch this world with His love and power. Yield to His presence today and let Him mould you into the world changer you were destined to be.